Ministro Larraín Participará en Conferencia del Council of the Americas sobre la Diversificación de la Economía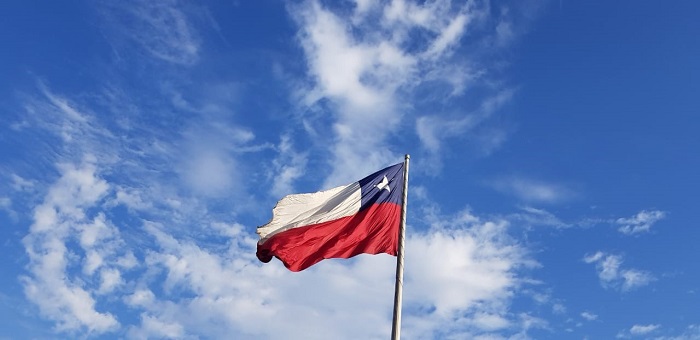 Nueva York, 28 de mayo de 2018— Americas Society/Council of the Americas (AS/COA), la organización empresarial más influyente del hemisferio, en conjunto con el Ministerio de Hacienda de Chile realizará en Santiago la conferencia "El Camino hacia una Economía Diversificada" el 31 de mayo a las 9:00 a.m. en el hotel Ritz-Carlton.
Esta será la decimocuarta conferencia de la serie Latin American Cities Conference organizada por el Council of the Americas en Santiago de Chile, en la cual panelistas locales e internacionales se unirán para analizar la diversificación económica de Chile y discutir cuáles son los desafíos y oportunidades para la inversión y el crecimiento. La conferencia será transmitida en vivo.
Además del ministro de Hacienda, Felipe Larraín, los panelistas incluirán a: Rodrigo Yáñez, Viceministro de Comercio de la Dirección General de Relaciones Económicas Internacionales; Fernando González, Director Ejecutivo, Cerro Dominador; Stephen Guthrie, Vicepresidente Senior, Wholesale Banking, Scotiabank Chile, Charles Kimber, Vicepresidente Senior, Celulosa Arauco y Construcción S.A .; George Lasek, Oficina Principal de Operaciones, SMEC; Matías Spagui, Director Ejecutivo, Mercado Pago Chile; Andrés Varas, Director Ejecutivo, APEC CEO Summit; y Susan Segal, Presidenta y CEO de Americas Society/Council of The Americas.
Fundada en 1965, Americas Society/Council of the Americas es una organización que agrupa a más de 200 empresas de alcance regional y global. Su objetivo es promover el desarrollo económico y social de las Américas, reuniendo a líderes de los sectores público y privado para debatir los temas claves de la región. AS/COA organiza más de 250 eventos de política pública por año en Nueva York, Miami, Washington y en las principales ciudades de Latinoamérica. La conferencia "Argentina: Perspectivas Económicas y Políticas" hace parte de la serie Latin American Cities Conferences de la entidad, que consiste en simposios de medio día en que altos miembros del gobierno y líderes empresariales se reúnen para analizar no sólo el rumbo económico y político de un país determinado, sino también el contexto regional y global.
Visite la agenda completa y la transmisión en vivo. 
Siga la conversación a través de #ChileCOA y @ASCOA.