Americas Society
Council of the Americas
Uniting opinion leaders to exchange ideas and create solutions to the challenges of the Americas today
In Mexico and Brazil, Mano Dura Gains Ground Left and Right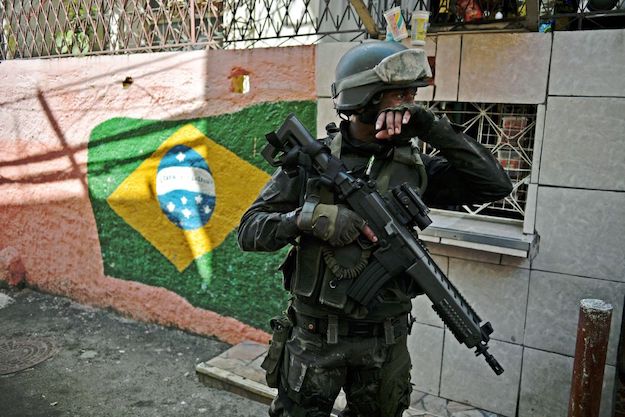 Faced with an epidemic of homicidal violence and relentless corruption, newly elected governments in Latin America have unveiled ambitious crime reduction plans. Despite coming from both left-leaning and right-wing governments, these packages have a surprising common denominator: they prescribe an intensification of the mano dura approach to public security that entails an ever-tougher stance on law enforcement and a heavy reliance on the military. 
In Brazil, Justice and Public Security Minister Sérgio Moro launched a new anti-crime package in early February, barely four...
Read this article on the Americas Quarterly website. | Subscribe to AQ.