Latin America Already Has a Model to Solve Venezuela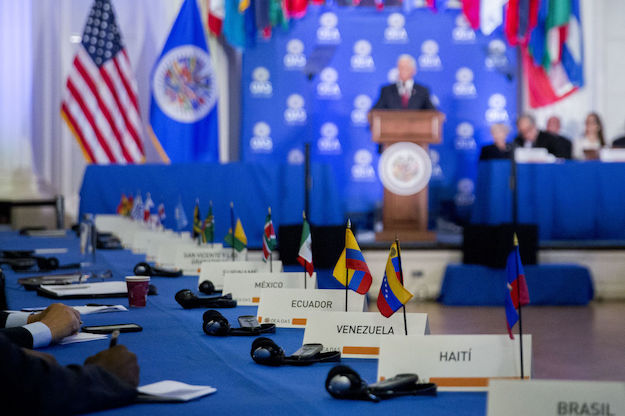 The U.S. and its Latin American allies last month invoked the Rio Treaty, a region-wide defense pact, to open the door to a new round of sanctions on Nicolás Maduro's government in Venezuela. But the move may have unwanted consequences. 
Signed in 1947, the treaty is seen by many as a Cold War remnant tied to the U.S.' legacy of intervention in the region – rather than put pressure on the regime, it may end up as fodder for Maduro's "anti-imperialist" message. 
That's a shame, because the 16 countries that voted to invoke the treaty had a better alternative at their disposal...
Read this article on the Americas Quarterly website. | Subscribe to AQ.