LatAm in Focus: Guillermo Lasso's Tricky Year
One year after winning the election, Ecuador's president faces congressional gridlock and security problems, says political scientist Paolo Moncagatta.
One year ago, businessman Guillermo Lasso beat the odds to capture Ecuador's presidency in an April 11 runoff. Early triumphs, such as vaccinating more than 9 million people in his first 100 days, helped give him approval ratings ranging from 64 to 74 percent during his political honeymoon. So it seemed he could have the momentum to usher through his business-friendly policy agenda.
But, from the very start, Lasso faced troubles with Congress, Universidad San Francisco de Quito Professor Paolo Moncagatta told AS/COA Online's Chase Harrison. "His force in Congress is very small," Moncagatta said.
The gridlock has complicated the president's efforts to meet one of his top goals: attracting foreign investment in Ecuador. "What entrepreneurs want and what external investment wants is juridical stability in a country," says Moncagatta. "And that's something that Ecuador has not had for decades. Guillermo Lasso has tried to implement some stability, but because his government is so weak in Congress ... [investors] prefer to go to other places." 
"There's a great security crisis in Ecuador currently, and this has to do with state capacity."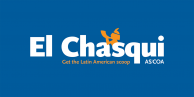 El Chasqui Newsletter: Get the Latin American Scoop
Get our weekly Friday newsletter in your inbox for updates on Latin American politics, economics, and culture.