La dictadura de Maduro es una amenaza para América Latina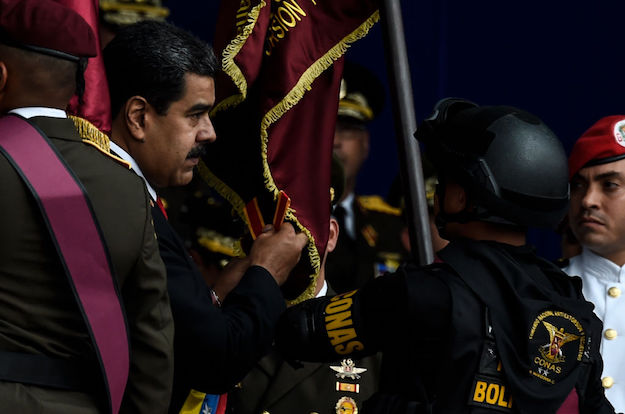 Si hay algo que hemos aprendido desde el supuesto "atentado" con drones en contra de Nicolás Maduro es que la persecución en Venezuela va a incrementar. 
Es política de estado violar sistemáticamente los derechos humanos de los ciudadanos, más aún si se tiene una excusa como la del supuesto ataque del 4 de agosto. Ni los venezolanos ni la mayor parte de la comunidad internacional creen que Maduro haya sido víctima de un atentado. La historia indica que...
Read this article on the Americas Quarterly website. | Subscribe to AQ.