Americas Society
Council of the Americas
Uniting opinion leaders to exchange ideas and create solutions to the challenges of the Americas today
How Argentina Can Play Referee at the G-20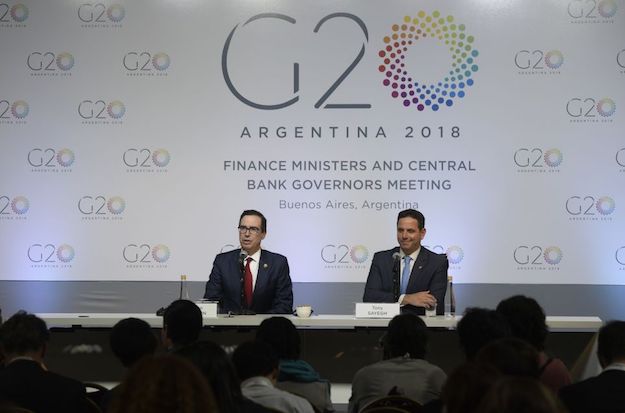 The G-20 group of industrialized nations represents 75 percent of international trade, two-thirds of the world's population and 85 percent of global GDP. So at a time of significant tension in global politics – on everything from trade to climate to international development – there's much at stake for Argentina's G-20 presidency, which runs until December.
"The present context is a bit complicated," said Pedro Villagra Delgado, the Argentine Ambassador to the UN and G-20 sherpa in charge of coordinating meetings during the country's presidency. "The fact that we are not one of the...
Read this article on the Americas Quarterly website. | Subscribe to AQ.