Americas Society
Council of the Americas
Uniting opinion leaders to exchange ideas and create solutions to the challenges of the Americas today
Ecuador's Indigenous Activists Are Under Attack. Will the Government Protect Them?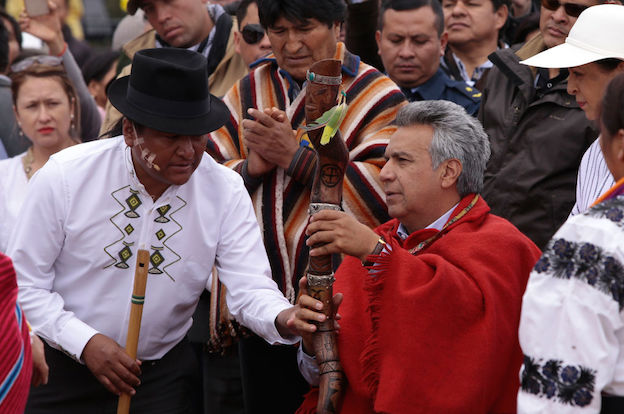 In the early morning of Jan. 5, Patricia Gualinga heard a commotion outside her home in the Amazon town of Puyo, Ecuador. A man was yelling threats and throwing rocks at her house.
"You bitch, next time we will kill you!" she recalled him shouting. 
As a leader of the indigenous Kichwa Peoples of Sarayaku, Gualinga suspects she was targeted for campaigning...
Read this article on the Americas Quarterly website. | Subscribe to AQ.