Americas Society
Council of the Americas
Uniting opinion leaders to exchange ideas and create solutions to the challenges of the Americas today
Capturing Rebellion: How a Photographer Became Part of a Plan to Topple Maduro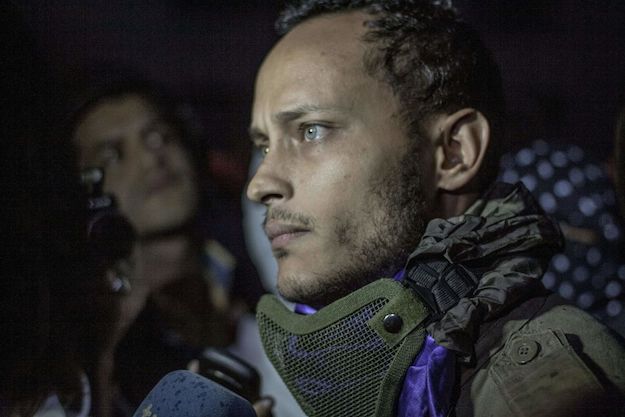 When Harold Castro received a call from his friend, Óscar Pérez, to say he was coming over, he grabbed his camera and climbed to the roof of his apartment building.
Castro's reaction was not unusual. Pérez, a helicopter pilot in Venezuela's Forensic Police Unit (CICPC), would sometimes swoop low over his photographer friend's apartment in Caracas before heading out on operations. 
But on that day – June 27, 2017 – Pérez's mission was of an entirely different nature. As he scanned the horizon, looking for his friend's helicopter, Castro had no idea he would soon be involved in...
Read this article on the Americas Quarterly website. | Subscribe to AQ.