Can Chile Convince the U.S. to Address Climate Change?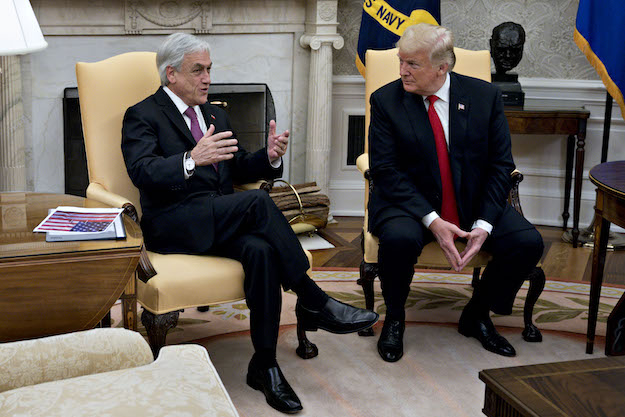 Environmental activists and government delegates are in New York this week for the U.N. Climate Action Summit, trying to build momentum for the upcoming U.N. Conference on Climate Change (COP25) in Chile this December.
As he prepares to host COP25, President Sebastián Piñera should use this opportunity to attempt to convince the Trump administration that it has a valuable partner in the region to address climate change, using its own experience and credibility on the issue to guide a stronger regional response. Action, at any level, will likely be the biggest take away at this week'...
Read this article on the Americas Quarterly website. | Subscribe to AQ.