Americas Society
Council of the Americas
Uniting opinion leaders to exchange ideas and create solutions to the challenges of the Americas today
Brazil 2018: The Case for Fernando Haddad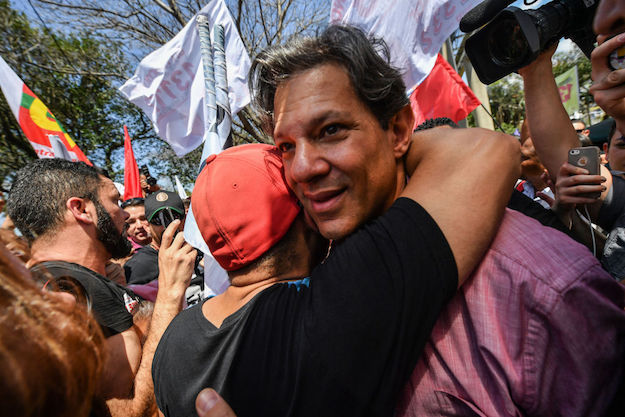 Few mainstream commentators are optimistic about Brazil's coming presidential election. In the run-up to the first round on Oct. 7, countless columnists and policymakers have expressed a mixture of resignation and despair at the near-certain prospect of a run-off between the far-right former army captain Jair Bolsonaro and the former Workers' Party (PT) mayor of São Paulo, Fernando Haddad.  
Neither has given Brazilians much to be hopeful for, or offered a...
Read this article on the Americas Quarterly website. | Subscribe to AQ.