Amid Old Rivalries, South America's Silver River Promises New Riches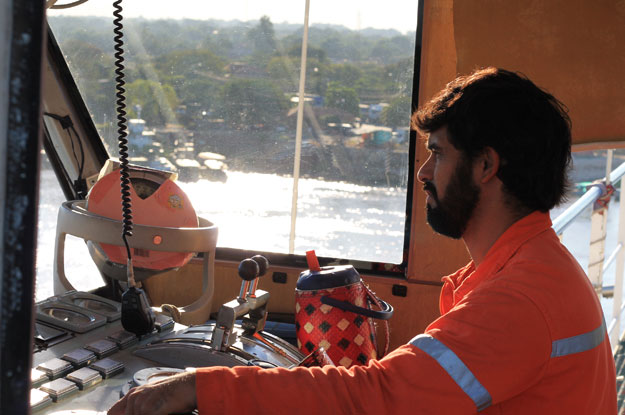 It's 8 a.m. on a rainy Monday morning in Argentina, and Captain Humberto Duarte is stuck in traffic. A tugboat pushing 16 barges laden with soybean is taking an age to pass under the bridge that spans the river here at Corrientes on the Paraguay-Paraná hidrovía (waterway). The captains of nearby ships voice their frustration over the radio.
Eventually, it's time for Duarte's container ship, the Anabisetia, to negotiate the narrow channel between the concrete struts. Alberto Capdevila, the pilot, deftly manages the controls, factoring in high winds and the strong...
Read this article on the Americas Quarterly website. | Subscribe to AQ.