Americas Society
Council of the Americas
Uniting opinion leaders to exchange ideas and create solutions to the challenges of the Americas today
After PPK, Peru's Left Struggles to Make Its Case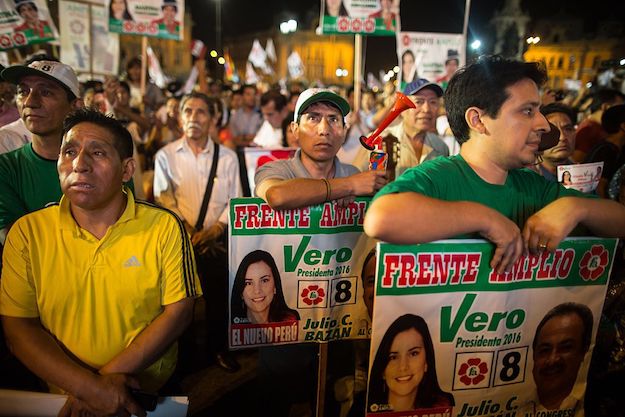 LIMA, Peru — It was the perfect opening for the Peruvian left.
A deeply unpopular center-right president, Pedro Pablo Kuczynski, had just been forced to resign. The hard-right Popular Force party, which has an absolute majority in Congress and had driven his ouster, was riven by factional infighting between its leader, Keiko Fujimori, and her congressman brother, Kenji Fujimori.
But instead of seizing on the moment last April, Rogelio Tucto, a congressman from the socialistic Broad Front, an alliance of tiny left-wing parties, decided to ...
Read this article on the Americas Quarterly website. | Subscribe to AQ.