Americas Society
Council of the Americas
Uniting opinion leaders to exchange ideas and create solutions to the challenges of the Americas today
Hispanic Integration and Immigration Initiative
The Hispanic Integration and Immigration Initiative advances the integration of immigrants and promotes positive dialogue around the economic contributions of immigrants and Latinos overall across the United States.
Launched after the congressional attempt to pass comprehensive immigration reform in 2007, the initiative creates opportunities for business leaders and policymakers to raise awareness of the positive contributions that can result from changing demographics in various U.S. cities. Through roundtable meetings, public forums, and corresponding research, AS/COA addresses ways in which to facilitate integration and move forward inclusive immigration policy in recognition of the corresponding link with economic competiveness and the benefits to society overall. Community groups also participate in meetings held both in New York City and in new immigrant gateway cities.
Over the last six years, the initiative has established a national network of businesses, policymakers and community groups that draws from our current and past work in new gateway cities: Atlanta; Birmingham; Charlotte; Indianapolis; Milwaukee; Minneapolis-St. Paul; Nashville; New Orleans; Omaha; and Portland (OR). In 2013, AS/COA is working with a variety of partners to convene private and public meetings in New York City, Minneapolis-St. Paul, Charlotte, Birmingham, and New Orleans and to produce new, original research on immigration and the economy.
In these times of debate on our immigration policy, AS/COA believe that greater integration and appreciation for immigrants and their socioeconomic contributions to society will ultimately help advance immigration reform.
Explore the following areas of the portal by navigating through the tabs above.
Visit our Hispanic Integration Hub for our immigration blog as well as data and other new developments about immigrants and Latinos overall in the United States today.
Access AS/COA research on immigration in the Fact Sheets & Reports section.
View videos from recent events and interviews in the Watch & Listen section.
Read related press releases, articles, guides, and op-eds in the Related Publications section.
For more information, or if you would like to support the Hispanic Integration and Immigration Initiative, please contact AS/COA Director of Policy Jason Marczak: jmarczak@as-coa.org.
AS thanks Rockefeller Brothers Fund for its support and Rockefeller Foundation and Carnegie Corporation of New York for their past support of this initiative.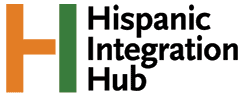 Learn directly from private-sector leaders about why immigrant integration programs make business sense, and access the latest resources on the contributions of the immigrant population to the U.S. economy. Visit AS/COA's Hispanic Integration Hub to access a multimedia resource for business, media and the larger community.
Who should visit www.as-coa.org/integration and learn more at the Hispanic Integration Hub?
Business leaders or those interested in learning about integration initiatives should listen to the testimonials of executives that oversee these programs.
Media and those that would like to better understand the immigrant community should check out our consolidated list of new studies on the role of immigrants today.
Other information highlighted: The achievements of select immigrant leaders, and businesses speaking on immigration reform.