Americas Society
Council of the Americas
Uniting opinion leaders to exchange ideas and create solutions to the challenges of the Americas today
Ecuador: Private Luncheon with Minister of Foreign Trade
Council of the Americas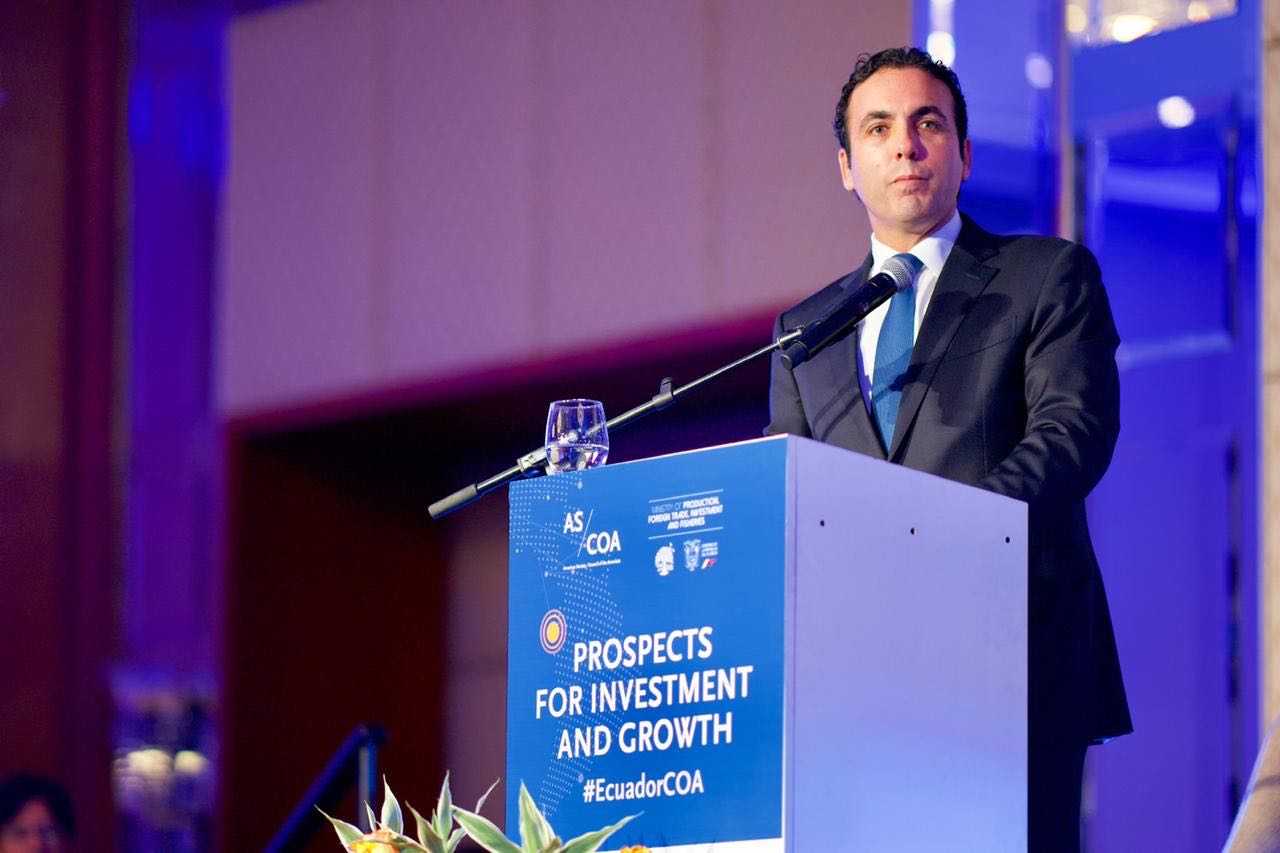 Council of the Americas will h old a private, off-the-record luncheon with Pablo Campana Sáenz, Minister of Foreign Trade of Ecuador. Minister Campana will engage with the business community on the Ecuadorian economy and prospects under the new government.
He has served as Foreign Trade Minister in President Lenin Moreno's new cabinet since May of 2017. Prior to this, he was a prominent businessman in Quito, serving in principal roles at Campana & Partners, Pronobis S.A., and the Ecuadorian Bottling Company. He is also heavily involved in Proponle, an initiative that unites the public and private sector to generate economic development and jobs. 
Since assuming his role, Minister Campana has prioritized attracting foreign capital, growing small and medium sized businesses, and boosting national production.
To register, email us at dcprograms@as-coa.org.
RSVP no later than 3:00 p.m. the day before the event.