Americas Society
Council of the Americas
Uniting opinion leaders to exchange ideas and create solutions to the challenges of the Americas today
Michel Temer's Reform Agenda in Brazil: A Rundown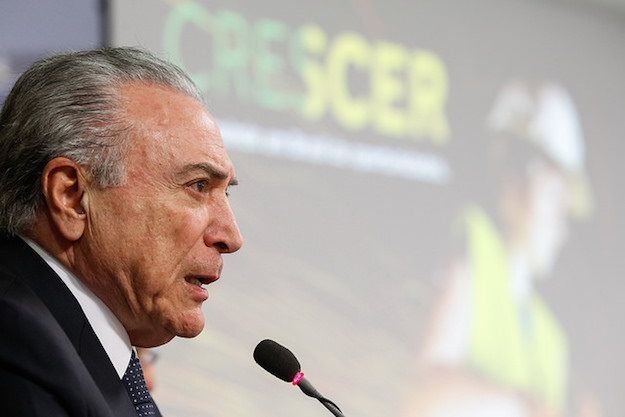 As a foreign correspondent in Brazil, I have spent most of the past year talking about a handful of issues that dominate the headlines.
There is an enormous appetite - both abroad and domestically - for news about the "Car Wash" corruption probe and its impact on President Michel Temer's government. Who will go to jail? Can Temer survive in office? Who might emerge from the political wreckage to succeed him in 2018?
These are hugely relevant topics and they deserve to be at the top of the news agenda. But the truth is that as Temer faces scandals, he is also pushing a variety...
Read this article on the Americas Quarterly website. | Subscribe to AQ.