Americas Society
Council of the Americas
Uniting opinion leaders to exchange ideas and create solutions to the challenges of the Americas today
Argentina's Milagro Sala: Criminal, or "Political Prisoner"?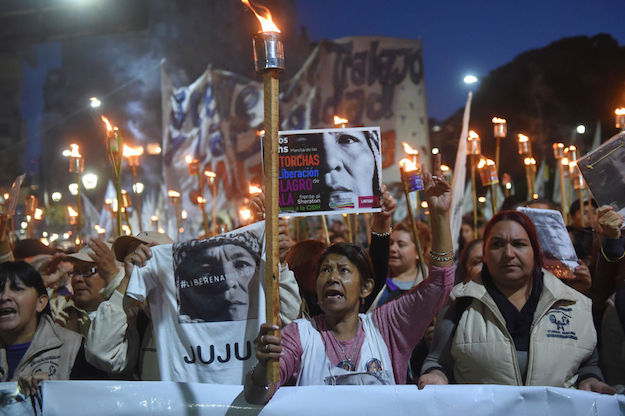 SAN SALVADOR DE JUJUY – As Argentina's crucial midterm elections approach, the country's growing political divides are on full display.
Nowhere is this more clear than in the case of Milagro Sala, a prominent activist in Argentina's remote northwest who once enjoyed vast influence bolstered by the patronage of then-President Cristina Fernández de Kirchner as well as the thousands of Argentines who benefited from her work.
But weeks after President Mauricio Macri's election in late 2015, Sala found herself behind bars, charged with sedition and abetment after organizing a...
Read this article on the Americas Quarterly website. | Subscribe to AQ.