Americas Society
Council of the Americas
Uniting opinion leaders to exchange ideas and create solutions to the challenges of the Americas today
The True Poetry: The Art of María Izquierdo
May 06, 1997 to July 27, 1997
The vibrant paintings of the Mexican artist María Izquierdo, a key figure in the history of twentieth century Latin American art, were the subject of this retrospective exhibition. Best known for her engaging portraits and sensuous still lifes, Izquiedo created a remarkable body of work that was deeply personal and profoundly affecting, but she had been often overlooked amid the more strident voices of the muralists, her contemporaries. This exhibition – the first comprehensive presentation of her oeuvre in New York – helped confirm her place in the history of Mexican art of the twentieth century.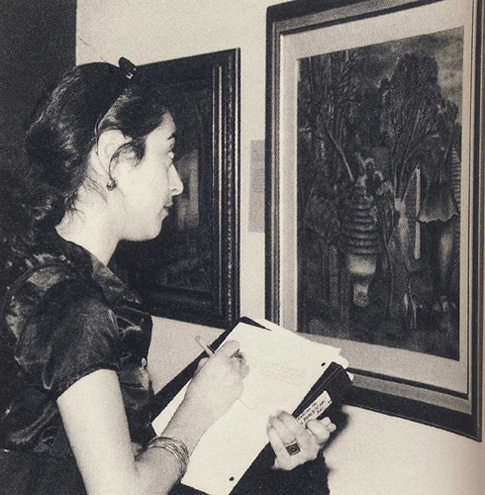 While European modernism was important to Izquierdo, Mexico's traditional culture, popular arts, and rural landscape provided her with a lifelong source of subjects. In many of her commanding self-portraits, for instance, she portrayed herself dressed in regional costume. Her numerous paintings of still lifes and altars lovingly depicted the foods and hand-crafted objects used in popular ritual and devotion. In her later life, Izquierdo produced a number of hauntingly surreal compositions that showed vibrant tableaux of typically Mexican fruits and foods before barren, somber-hued landscapes with unusually deep perspectives. These may be seen as expressions of the arist's vision of life's dual nature comprising both joy and sorrow; hope and pessimism.
The True Poetry: The Art of María Izquierdo, curated by Elizabeth Ferrer, brought together some 60 outstanding paintings and works on paper by the artist. The exhibition was organized thematically, focusing on the development of her pictorial vocabulary as she portrayed the circus, the Mexican landscape, still lifes, portraits, and self-portraits.
An exhibition catalogue is available.
The True Poetry was made possible with the support from the National Endowment for the Arts. Mr. Enrique Madero Bracho, the Mexican Cultural Institute, Mr. David Rockefeller, and Mr. Lorenzo Zambrano provided additional support.