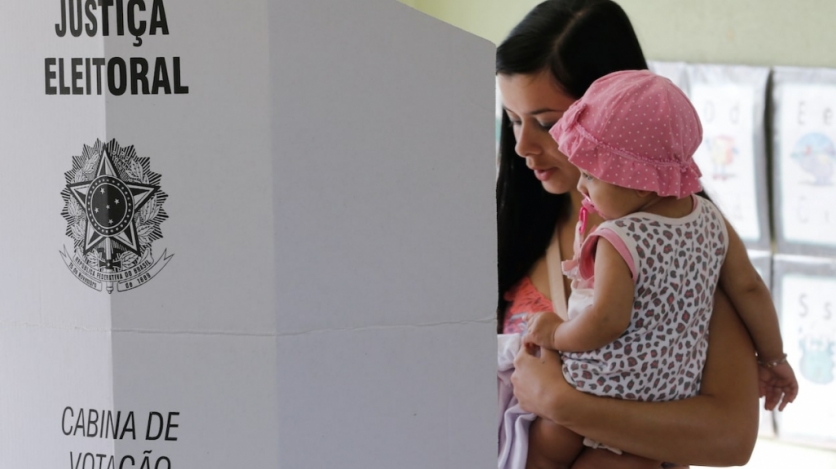 A voter in Brazil. (AP)

YPA Preview of 2022 Latin American Elections
Young Professionals of the Americas held a discussion about 2022 elections with Folha de S. Paulo's Sylvia Colombo and Princeton's Will Freeman.
Overview
Join Young Professionals of the Americas for a conversation with Sylvia Colombo, Latin American Correspondent for Folha de S. Paulo, and Will Freeman, a PhD candidate in politics at Princeton University, to preview Latin America's 2022 elections, including presidential contests in Brazil, Colombia, and Costa Rica. The two will reflect upon the lessons learned and trends observed in the 2021 elections to forecast what to look out for as Latin Americans head to the polls throughout this year. The event will be moderated by YPA's Chase Harrison.
Catch up on Latin America's major election year with AS/COA Online's 2022 Latin American Elections Guide.
This event is free and public.
Please register in advance by sending an email to: ypany@as-coa.org
---
Not a member yet? Join YPA today for access to this event and our networking and social events, such as private art fair tours, concerts, and intimate talks with industry leaders around professional development.
Want to learn more about events like this? Sign up for the YPA mailing list.
Watch & Listen