9:00 am to 12:30 pm Lima/ET
 

Live broadcast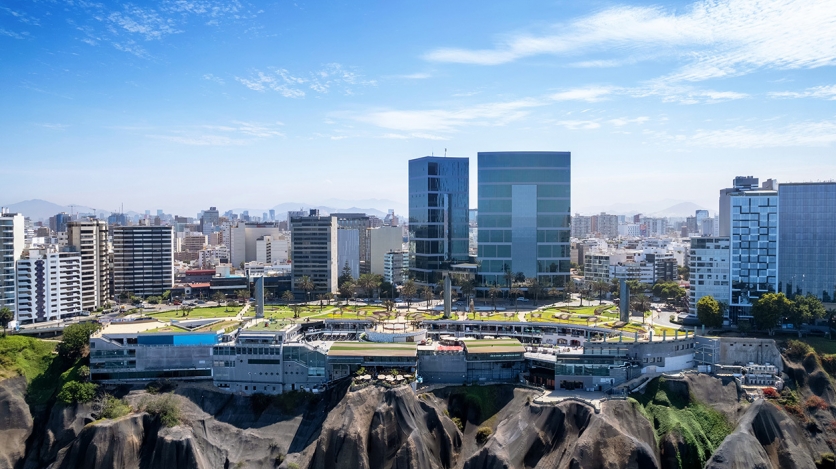 (AdobeStock)

POSTPONED: 2022 Latin American Cities Conferences—Lima
AS/COA will update as new information becomes available.
Overview
This program has been postponed. We will update as more information becomes available.
Promoting investment with social responsibility in Peru
Americas Society/Council of the Americas, in partnership with the Peruvian Ministry of Foreign Affairs, will host the seventeenth Latin American Cities Conference in Lima. In addition to exploring the economic prospects of Peru and the region, this year's conference will focus on the measures and practices required to promote and achieve sustainable development. Public- and private-sector experts and key figures will meet to discuss socially responsible investing through ESG initiatives for inclusive, sustainable, and resilient development.
The conference will be conducted in Spanish. The event will be broadcast on this page; no registration will be required to watch the transmission.
Promoviendo la inversión con responsabilidad social en el Perú
El Americas Society/Council of the Americas (AS/COA), en colaboración con el Ministerio de Relaciones Exteriores del Perú, llevará a cabo su decimoséptima conferencia Latin American Cities en Lima. Además de explorar las perspectivas económicas del Perú y la región, este año la conferencia se enfocará en las medidas y prácticas requeridas para fomentar y lograr el desarrollo sostenible. Expertos y personajes clave del sector público y privado se reunirán para discutir la inversión con responsabilidad social a través de iniciativas ASG (ESG) para un desarrollo inclusivo, sostenible y resiliente.
La conferencia será en español. El evento será transmitido en vivo por esta página, y no se requiere registro previo para ver la transmisión.
Speakers
César Landa Arroyo, Minister of Foreign Affairs of Peru
Julio Velarde, President, Central Bank of Peru
Ragnhild Melzi, Vice President, Americas Society/Council of the Americas
Susan Segal, President and CEO, Americas Society/Council of the Americas
Santiago Rojas, North Regional Manager, CAF – Development Bank of Latin America
Julia Torreblanca, Vice President of Corporate Affairs of Sociedad Minera Cerro Verde SAA
*Additional speakers to be confirmed
Follow the discussion on Twitter: #PeruCOA | @ASCOA
Event Information: Luisa Horwitz | lhorwitz@as-coa.org| +1 646 406 9117
Sponsorship Opportunities: Ana Calderon | acalderon@as-coa.org
COA Corporate Membership: Miranda Gastelum | mgastelum@as-coa.org |+1 (929) 256-7768
Note: View a list of COA corporate members.
Press Inquiries: mediarelations@as-coa.org
Cancellation: Please contact Juan Serrano-Badrena at jserrano@as-coa.org.
Agenda
All times below are in New York / Lima time.
9:00–9:15 am Welcoming Remarks
Susan Segal, President & CEO, Americas Society/Council of the Americas
9:15–9:30 am Opening Remarks
César Landa Arroyo, Minister of Foreign Affairs
9:30–10:15 am Keynote Remarks
Julio Velarde, President, Central Bank of Peru
10:15–11:15 am Panel: Building a Sustainable Future Through Responsible Investment
Santiago Rojas, North Regional Manager, CAF - Banco de Desarrollo de America Latina
Julia Torreblanca, Vice President of Corporate Affairs, Sociedad Minera Cerro Verde
Ragnhild Melzi, Vice President, Americas Society/Council of the Americas (moderator)
11:15 am–12:00 pm Interview: Peru's Economic Outlook
12:00 pm–12:30 pm Closing Remarks