Americas Society
Council of the Americas
Uniting opinion leaders to exchange ideas and create solutions to the challenges of the Americas today
Temer's Final BRICS Summit Is a Golden Opportunity for Brazil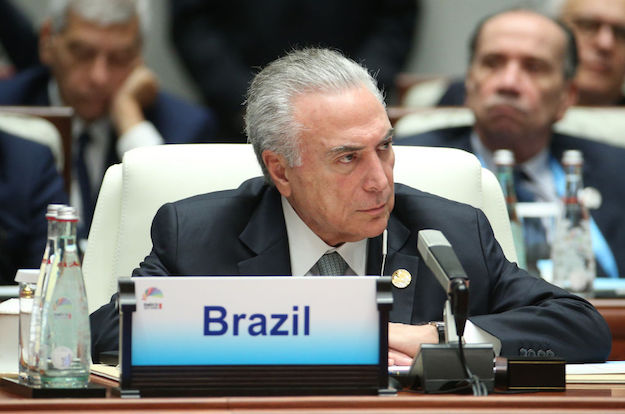 Brazilian President Michel Temer's third and final trip to the BRICS Summit may well be his most meaningful. The 10th annual meeting, which will bring together the leaders of Brazil, Russia, India, China and South Africa from July 25 to 27 in Johannesburg, comes amid profound uncertainty about the future of the global economic order – and doubts about the West's continued ability to set the agenda for international affairs. This creates an opportunity for the BRICS to assume a more prominent role.  
The current state of the G7, a grouping of the world's largest developed economies,...
Read this article on the Americas Quarterly website. | Subscribe to AQ.