Americas Society
Council of the Americas
Uniting opinion leaders to exchange ideas and create solutions to the challenges of the Americas today
From Rio to Bangui: Brazil's Armed Forces Face Toughest Challenge Yet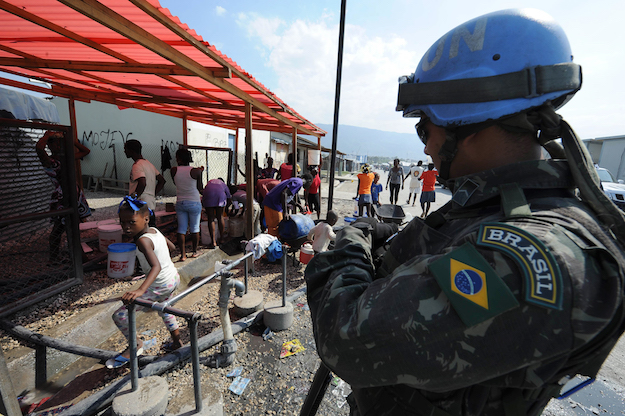 With hopes for much-needed pension reform before this year's presidential elections dashed, Brazil's President Michel Temer opted for military intervention in Rio de Janeiro, a high-risk publicity stunt in a desperate bid to boost his low approval ratings. With the command of all security operations leaving civilian hands, the men in uniform suddenly wield enormous power – yet in a recent conversation, a high-ranking military officer told me that many in the armed forces are wary of being dragged into a quagmire.
However, when the topic of the conversation shifts to Brazil's plans...
Read this article on the Americas Quarterly website. | Subscribe to AQ.