Americas Society
Council of the Americas
Uniting opinion leaders to exchange ideas and create solutions to the challenges of the Americas today
It's Lula Forever in Brazil's Northeast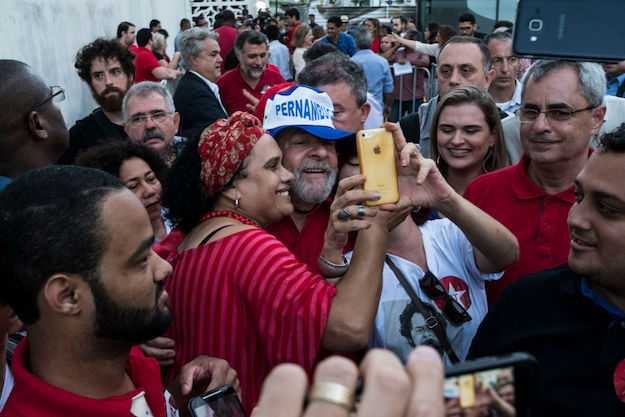 SALVADOR, Brazil – This is Lula country. Still.
Brazil's Northeast, the country's poorest region, remains an enthusiastic hotbed of support for its native son Luiz Inácio Lula da Silva, who as president from 2003 to 2010 oversaw a historic improvement in living standards that was most pronounced here.
Even though economic boom turned to bust under Lula's chosen successor Dilma Rousseff, even though Lula himself was ensnared in the "Car Wash" corruption scandal, even though Lula has been in jail on corruption charges since April, and even though Brazilian law stipulates that...
Read this article on the Americas Quarterly website. | Subscribe to AQ.