Americas Society
Council of the Americas
Uniting opinion leaders to exchange ideas and create solutions to the challenges of the Americas today
Como Entender la Solitaria Posición de México Frente a Venezuela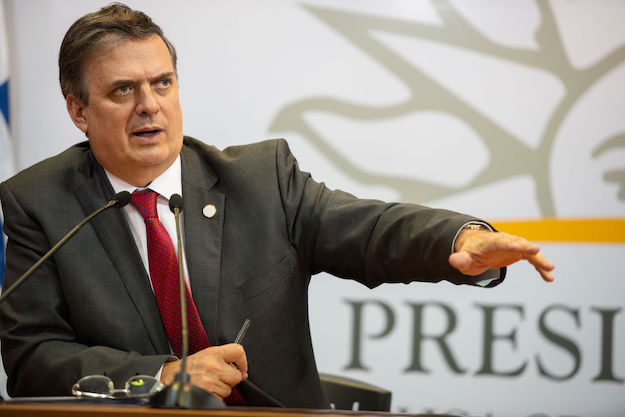 Para María Ghersi, con solidaridad.
No hay una crisis humanitaria más grave hoy en América Latina, y quizás en el mundo, que la que enfrenta Venezuela. Nicolás Maduro se aferra al poder, minando todas las libertades, acosando y encerrando a la oposición, mandando al exilio o a la búsqueda de asilo político a millones de venezolanos. Está cada vez más aislado del mundo. Venezuela vive hoy momentos de dolor e incertidumbre...
Read this article on the Americas Quarterly website. | Subscribe to AQ.