Chile Is About to Make a Huge Mistake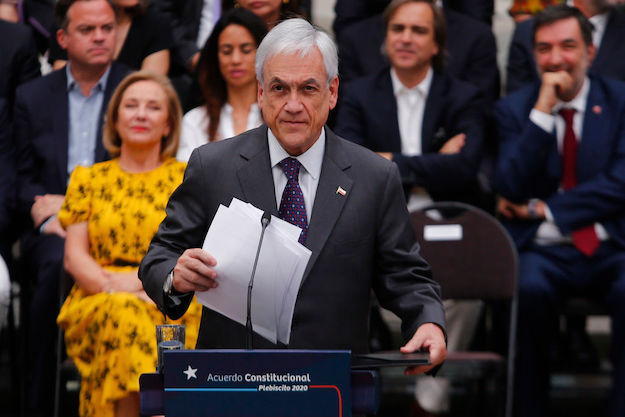 SANTIAGO – Unlike people, countries cannot commit suicide. But Chileans' response to the riots that erupted in late October, and have continued with varying levels of violence, has been profoundly self-destructive nonetheless. Time is running out to avert a disaster. 
As I wrote for Americas Quarterly last October, the unrest was triggered by "frustration at the gate of the promised land" – the feeling, shared by many Chileans, that they have been denied the full benefits,...
Read this article on the Americas Quarterly website. | Subscribe to AQ.