Americas Society
Council of the Americas
Uniting opinion leaders to exchange ideas and create solutions to the challenges of the Americas today
Ataques contra activistas indígenas de Ecuador: ¿Va a protegerlos el gobierno?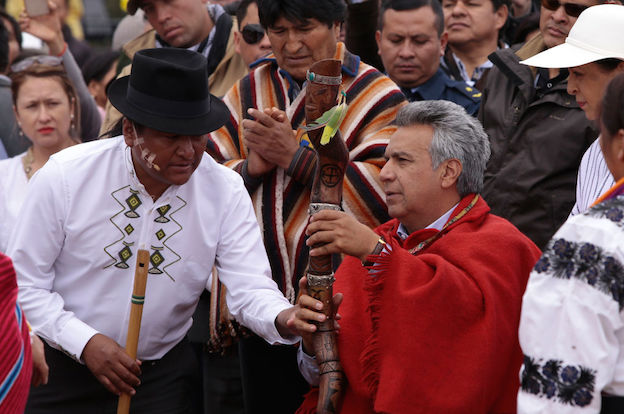 La madrugada del 5 de enero de 2018, Patricia Gualinga estaba en su casa de Puyo, una población de la amazonía ecuatoriana, cuando oyó una conmoción fuera. Un hombre profería amenazas y tiraba piedras contra la vivienda.
En una entrevista con medios de comunicación locales, recordó que el hombre gritaba: "¡Hija de puta, la próxima te matamos!".
Como lideresa de los pueblos indígenas kichwa de sarayaku, Gualinga sospecha que fue atacada por su...
Read this article on the Americas Quarterly website. | Subscribe to AQ.