AQ Top 5 Jóvenes Políticos: Verónika Mendoza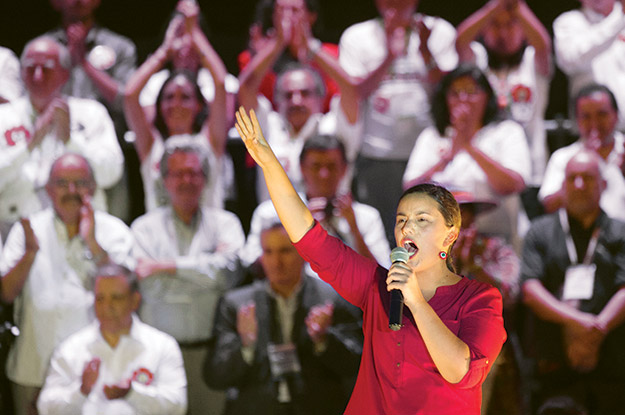 Verónika Mendoza había sido congresista en Perú por menos de un año cuando decidió alejarse del Partido Nacionalista Peruano que estaba entonces en el poder y que ella había ayudado a construir por casi una década. El entonces presidente Ollanta Humala había enviado a la policía a pueblos de los Andes para controlar protestas contra multinacionales mineras, lo que confirmó las sospechas de Mendoza de que el gobierno había dado un giro a la...
Read this article on the Americas Quarterly website. | Subscribe to AQ.