2018 Bogotá Conference: "Colombia in the Eyes of Wall Street"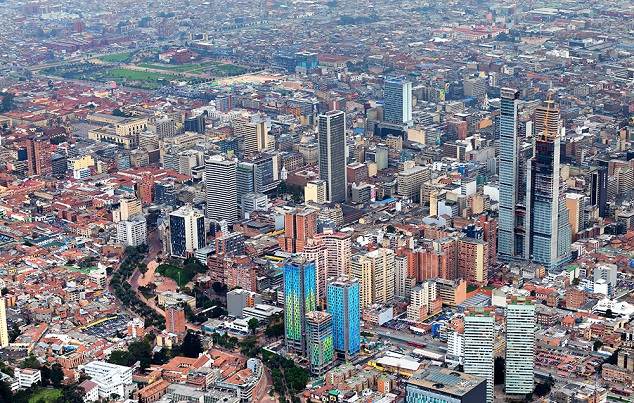 New York, June 11, 2018— Boosting economic growth and competitiveness is among the biggest challenges Colombia's next president will face at a time when both global and domestic factors will be at play. Americas Society/Council of the Americas, in partnership with Fedesarrollo and ANIF, will bring together Wall Street analysts and investors as well as key current and former government officials to examine the country's economic and political forecasts for the incoming administration, at its twenty-second conference in Bogotá on Wednesday, June 13. The conference will be live webcast. 
Local and international panelists at the conference will include:  Mauricio Cárdenas, Minister of Finance; César Caballero, Director, Cifras y Conceptos: Fernando Cepeda, Former Interior Minister; Sergio Clavijo, Director, ANIF; Munir Jalil, Chief Economist for the Andean Region, Citi; Mauro Leos, Associate Managing Director, Americas, Moody's Investors Service; Marcela Vaca, General Director, Geopark Colombia; Armando Montenegro, Former DNP director, member of Public Spending Commission; Leonardo Villar, Executive Director, Fedesarrollo; and Adriana La Rotta, Senior Director of Media Relations, Americas Society/Council of the Americas.
Press inquiries and registration:mediarelations@as-coa.org
Agenda: as-coa.org/Bogota2018
Follow the conference: #COLWallSt | @ASCOA
Americas Society (AS) is the premier organization dedicated to education, debate and dialogue in the Americas. Established by David Rockefeller in 1965, our mission is to foster an understanding of the contemporary political, social and economic issues confronting Latin America, the Caribbean, and Canada, and to increase public awareness and appreciation of the diverse cultural heritage of the Americas and the importance of the inter-American relationship.
Council of the Americas (COA) is the premier international business organization whose members share a common commitment to economic and social development, open markets, the rule of law, and democracy throughout the Western Hemisphere. The Council's membership consists of leading international companies representing a broad spectrum of sectors, including banking and finance, consulting services, consumer products, energy and mining, manufacturing, media, technology, and transportation.