Americas Society
Council of the Americas
Uniting opinion leaders to exchange ideas and create solutions to the challenges of the Americas today
"Nossos corpos têm voz": Um ano do assassinato de Marielle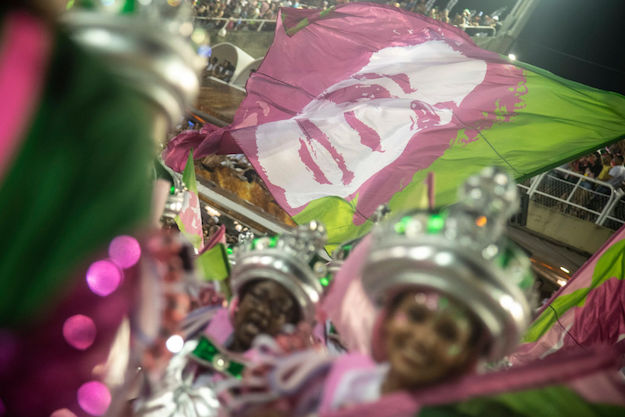 Para mim o que Marielle Franco tinha de mais forte era o corpo. O corpo como representação física mesmo. E tudo que vem junto com o conjunto, mas em partes separadas: voz, pele, cabelo, olhos, sorriso, braço. E tudo que as partes separadas produzem enquanto sensação: força, aconchego, energia, sensibilidade, beleza, coragem. Há ainda as sensações que não consigo descrever em palavras. 
Não foi à toa que nos dias seguintes a sua morte, Marielle...
Read this article on the Americas Quarterly website. | Subscribe to AQ.