Americas Society
Council of the Americas
Uniting opinion leaders to exchange ideas and create solutions to the challenges of the Americas today
Young Professionals of the Americas
Founded in 2013, Young Professionals of the Americas (YPA) is a member initiative of AS/COA that provides a platform for young professionals in their 20s and 30s to connect around the latest trends in the Americas through its New York City, Miami, and Washington, DC chapters.
YPA Mission Statement
The mission of YPA is to build a network that engages, connects, and inspires future leaders passionate about Latin America through professional development and social events.
To learn about the benefits, see the Membership tab. 
Latin American Business Conference 2018
March 23 | 8 a.m. | New York
Join YPA for our flagship conference of the year. Experts and rising game changers in public policy, tech, and social entrepreneurship will speak in a series of panels about the current reality of social change and business in Latin America. Learn more.

Members of Young Professionals of the Americas (YPA) are primarily international and represent a diverse spectrum of professional sectors, including venture capital and finance, fashion, government, design, consulting, law, and the arts. Membership includes exclusive access to our networking and social events, such as private art fair tours, concerts, and intimate talks with industry leaders around professional development.
YPA currently has active chapters in New York, Miami, and Washington, DC. YPA Silver and YPA Artist memberships are only available in NY.
---
Become a YPA Member*
Annual Contribution of $100 ($75 tax deductible)
YPA Benefits:
Complimentary or discounted admission for public and private YPA events and parties
Discounted tickets to our flagship seminar, the Latin American Business Conference
Opportunities to expand your professional network through interaction with other international rising leaders
AS/COA member rate admission to select public policy programs in New York, Miami, Washington, DC and Latin America with high-level industry and government leaders
Complimentary admission to select Americas Society's culture programs
Complimentary one-year subscription to Americas Quarterly app

---
Become a YPA Silver Member (NY Only)*
Annual Contribution of $500 ($320 tax deductible)
Silver members are considered upper-level members of Americas Society (AS) and enjoy benefits of the Cultural Circle and YPA. 
YPA Silver Benefits:
Complimentary or discounted admission for public and private YPA events and parties
Discounted tickets to our flagship seminar, the Latin American Business Conference
Invitations to select YPA Steering Committee events and elite programs from the network
Invitations to intimate cocktail receptions, gallery tours, art fairs, and dinners exclusively for upper-level members of the Cultural Circle
AS/COA member rate admission to all public policy programs in New York, Washington, DC, Miami, and Latin America with high-level industry and government leaders
Complimentary admission to all Americas Society's culture programs plus one guest, with special access to post-event receptions to meet featured artists (primarily in NYC)
Complimentary one-year subscription to Americas Quarterly magazine and app

---
A limited number of complimentary YPA memberships for both the New York and Miami chapters will be given annually to artists and musicians. These members will enjoy all of the above benefits as well as access to Americas Society concerts and gallery openings. Interested applicants, please send a CV and portfolio link to Mila Fontana at mfontana@as-coa.org. 
---
Apply to our Steering Committee
Annual Contribution varies depending on the chapter.
The YPA Steering Committee comprises the network's leadership. Selected members represent a variety of sectors and backgrounds, and offer their professional experience to develop fun, entertaining, and enriching programs. They also enjoy additional, elite benefits. 
Steering Committee Benefits:
Invitation to SC-only dinners and social gatherings
Discounted tickets to our flagship seminar, the Latin American Business Conference
Priority access and complimentary admission for all public and private YPA events and parties
Invitations to select AS/COA VIP galas, receptions, and award dinners
Access to select AS/COA leadership events exclusive to COA corporate members
Invitations to intimate cocktail receptions, gallery tours, art fairs, and dinners exclusively for upper-level members of the Cultural Circle
Complimentary admission to all public and private YPA events and parties
Opportunity to give introductions at/cohost YPA events and represent the network at specific occasions
Opportunity to develop YPA programs
Opportunities to expand your professional network through interaction with other international rising leaders
AS/COA member rate admission to all public policy programs and conferences in New York, Washington, DC, Miami, and Latin America with high-level industry and government leaders
Complimentary admission to all Americas Society's culture programs, with special access to post-event receptions to meet featured artists (primarily in NYC)
Complimentary one-year subscription to Americas Quarterly magazine and app 
In 2017, SC members enjoyed access to private high-level AS/COA programs, including:
A talk with Pacific Alliance presidents, featuring Michelle Bachelet, Juan Manuel Santos, Eduardo Ferreyros, and Luis Videgaray Caso
UNGA week events with Costa Rican President Luis Guillermo Solís, Ecuadoran President Lenín Moreno, and Panamanian President Juan Carlos Varela
Americas Society Spring Party honoring President of Bridas Corporation Alejandro P. Bulgheroni and Chief Executive Officer of Brookfield Asset Management Bruce Flatt
The Americas Society Cultural Achievement Award honoring Venezuelan conductor Gustavo Dudamel
Opera Favorites with the Instituto Superior de Arte del Teatro Colón
A dinner with former Mexican Secretary of Foreign Affairs Jorge Castañeda, 
Off-the-record lunch with exiled Venezuelan mayor David Smolansky
Private meeting with Humberto de la Calle, chief peace negotiator and presidential candidate in Colombia
Learn more about the application process here.
*Young Professionals of the Americas (YPA) memberships are individual and non-transferable. Memberships run for a 12-month period from the time of joining.  
---
EXECUTIVE COMMITTEE & YPA AMBASSADORS
---
STEERING COMMITTEE MEMBERS
---
INTERNAL COMMITTEE
---
BIOS
Manuela Albir is the national pilots manager for Drawp for School, the first COPPA-compliant content creation app with a built-in collaboration platform and automatic workflow management. In addition to managing both the countrywide sales team and the international resellers, Albir oversees the company's direct sales efforts targeted at converting pilots into paying customers by hiring staff in the Philippines, creating follow-up strategies for existing non-paying customers, drafting proposals and processing purchase orders for teachers, schools, and districts. Prior to working at Drawp, Albir worked at the New York City Ballet in the Special Events Department. She studied comparative literature, with a focus on nineteenth century French and Italian literature, at Columbia University. Albir is from Bogota, Colombia and currently lives in New York City.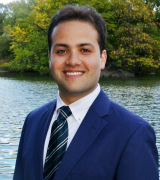 Julio Germán Arias Castillo works in the Global Investment Manager Analysis group at Morgan Stanley. Previously, he worked at Citigroup and Deloitte in Panama, Opus Investimentos in Brazil, and in Morgan Stanley's Global Capital Markets, International Wealth Management, and Executive Financial Services. In addition to AS/COA, Arias Castillo is director of international public relations of Enseña por Panamá, Teach for All's newest network partner in Latin America. Arias graduated with honors from the Huntsman Program at the University of Pennsylvania, with a BS in economics from The Wharton School and a BA in international studies. At UPenn, he served on the executive boards of Wharton Latino, the Wharton Business Law Association, and the International Student Advisory Board. He also was an active member of Cipactli (Latino Honors Society), Sigma Iota Rho (Honor Society for International Studies), and the John Marshall Pre-Law Honor Society. In addition, he was elected as Wharton representative to the Undergraduate Assembly, was a participant for international programs in Australia, Morocco, and Portugal, and was the master of ceremonies of the Wharton Global Forum in Panama. Upon graduation, he was presented with the 2014 Alumni Student Award of Merit, and was a finalist for both the Dean's Award for Service to the Wharton School and the Class of 2014 Senior Honor Award. Born and raised in Panama City, Panama, he has represented his nation in prominent international forums, such as United Nations Environment Programme (UNEP)'s Tunza Youth Conference 2009, Univ Forum 2010, and Vanguardia Iberoamericana 2013 (sponsored by UNESCO, the Organization of American States and the Inter-American Development Bank as part of the XXIII Ibero-American Summit).
Bosco Ballvé is the associate to the president and CEO of Americas Society/Council of the Americas (AS/COA). He was previously the Latin America studies intern at the Council on Foreign Relations and a financial markets reporter for El Economista in Madrid, his hometown. Ballvé is a recent graduate of New York University, where he obtained a BS in business economics (Stern 17') and a BA in politics (CAS 17'). During his time at NYU Stern, he served on the founding e-board of the Undergraduate Latin American Business Association (ULABA) as the director of regional analysis. He completed his senior thesis A Game-Theoretic Model for the Venezuelan Crisis under the supervision of Professor Bruce Bueno de Mesquita.      
Diego Cisneros is an investment analyst at Serengeti Asset Management in New York. Serengeti is an opportunistic, value-based hedge fund with $1.5 billion in AUM, primarily investing in debt and equity of both public and private companies globally. Prior to joining Serengeti in 2016, Cisneros spent four years as an investment analyst at Newfoundland Capital Management in Sao Paulo, Brazil. Newfoundland is a Pan-Latin American long/short hedge fund focused on investing in publicly traded equities in Argentina, Brazil, Chile, Colombia, Mexico, and Peru. At Newfoundland, Cisneros was responsible for investments in consumer, real estate, and industrial sectors. Cisneros graduated from Babson College in Wellesley, Massachusetts; he holds a BS in business administration with a concentration in economics. While at Babson he spent one year as a fund of funds intern at SCS Financial, a Boston-based investment management firm with $16 billion in assets under management. He completed a semester abroad program in Buenos Aires, and a six month internship at Corporación America, one of the largest privately held conglomerates in Argentina with interests in infrastructure, banking, agriculture, and energy. Cisneros is a native of Caracas, Venezuela and is fluent in English, Spanish, and Portuguese. He enjoys playing soccer, squash, surfing, drums, flying, and painting.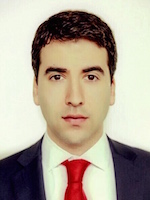 Santiago Dañino Beck was born in Lima, Peru, raised in Washington, DC, and currently resides in New York City. At present, Dañino Beck works in the M&A Group at Goldman Sachs. Previously, he worked in the Office of the Chairman, as well as in the Emerging Markets Investment Banking Group, both also at Goldman Sachs. In addition to AS/COA, Dañino Beck is a member of the Junior Committee of the Worldfund, a non-profit that targets poverty in Latin America through the promotion and improvement of education in the region, a member of the Donations Committee for Help Peru, a non-profit committed to helping underprivileged Peruvians improve their access to education, healthcare and meet other everyday needs, and is actively involved in the Leukemia & Lymphoma Society. Dañino Beck graduated with a BA in economics from Harvard University, where he was a member the Harvard Association for Cultivating Inter-American Democracy ("HACIA Democracia"), and the David Rockefeller Center for Latin American Studies, among others.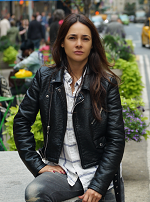 Emilia Ferreira is a Brazilian-born-turned-New-Yorker-made-on-Earth filmmaker. Pragmatic about details and romantic about goals, her debut feature film, The Unattainable Story, premiered at the New Directors Competition at the Mostra - São Paulo International Film Festival in October 2016, where it was acquired by Europa Films for Brazilian distribution. The film is currently showing in the United States and international festival circuits. In 2015, Ferreira received the National Association of Professional Women's VIP Woman of the Year award for outstanding excellence and dedication to her profession and the achievement of women. Besides feature films, Ferreira has directed a variety of purpose-driven content through her production company, Huma Legacy. Highlights include work for the Siddhartha School in India, commissioned by Go Campaign and featuring the Dalai Lama; Trip Transformadores, which includes nine documentary-style short films for one of Brazil's most influential pop magazines, TRIP; and Grey Advertising's mission film for the University of Pittsburgh Medical Center, a $12.8-billion integrated global nonprofit health enterprise. She is currently the lead programmer for the narrative section of the 20th Brooklyn Film Festival (2017) and an advocate for women in film as the co-founder of WIFT/Brazil. Ferreira is also passionate about preserving our oceans and is an ambassador for Project Zero, an ocean conservation nonprofit organization.
Allison Fleder is an MBA candidate at London Business School. She was previously the chief of staff to the president/CEO at Americas Society and Council of the Americas (AS/COA). In that role, she worked on Cuba's relations with the United States, regional public-private partnerships, and education issues. She is also a contributing author to AS/COA Online. A founding member of the organization's Young Professionals of the Americas network, she continues to support the initiative as an ambassador and hopes to help in bringing the next generation to AS/COA. Fleder received a bachelor of arts in Latin American studies from Columbia College.
Roger Larach was born in Honduras and currently resides in New York City. Larach currently works in the mergers and aquisitions (M&A) Latin America group at BNP Paribas. Prior to joining BNP Paribas in 2015, Larach spent two years at BroadSpan Capital in Miami working on M&A and debt restructuring transactions across Latin America. In addition to AS/COA, Larach is an international ambassador for Fundación Diunsa, a non-profit targeting Honduran children under high social risk through education and sports, and is also a member of Conecta, a Central American young professionals group. Larach graduated from Boston College with a BS in management (finance concentration) and honors economics. While at Boston College, Larach was the president of the Entrepreneur Society and a member of the Student Organization Funding Committee, among others. Larach completed investment banking summer analyst internships at Barclays and Credit Suisse and co-founded "Yo Prospero," a microfinance venture focused on low-resource entrepreneurs in Honduras.
Juan Navarro-Staicos is an associate portfolio manager and economist in Lord Abbett's EM fixed income group. He is responsible for the firm's investments in Latin American sovereign debt and contributes to broader global macro research. Previously he was an investment analyst at OMERS Capital Market's macro hedge fund, and worked in the markets group of the New York Federal Reserve. Navarro-Staicos has an MBA from Harvard Business School, a master's in development economics from Harvard Kennedy School, and attended Rice University for his undergraduate studies. He joined the YPA Steering Committee because of a deep commitment to promoting pro-growth economic policy in Latin America. He also enjoys traveling and is an avid runner, skier, and kitesurfer. Navarro-Staicos was born in Argentina, and now lives in New York with his wife and son.
Colin Serling is currently an associate at Prodigy Network, a commercial real estate development firm focused on crowdfunding. Founded in 2003 by Colombian native Rodrigo Niño, the team is democratizing real estate financing by allowing accredited investors globally to participate in previously difficult to obtain assets in New York City and Latin America. Previously, he worked on the equities and options sales team at the New York Stock Exchange. Serling is a co-founder and visiting scholar of the Capital Markets Foundation, a project focused on educating and empowering students in Latin America with the ability to trade with U.S. capital markets. He has been an integral part of launching four semesters of classes in Cali, Colombia, and will continue to help lead the expansion throughout the region. Serling graduated from Lafayette College in 2012 with a BA in economics and financial policy. He can speak Spanish and is learning Portuguese.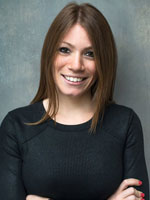 Stefany Stanley, originally from São Paulo, Brazil, moved to the United States in 2008 to pursue her career in marketing. After receiving her Certificate in Conference & Event Management from New York University, Stanley took on the role of director of Business Development at NewsCred, an end-to-end content marketing platform, where she continues to develop and grow the marketing and sales strategies. Stanley is passionate about many different topics and organizations; she is on the board of Meeting Professionals International Greater NY, and a member of the Programs Committee at Women in Communications Inc., the Young Collectors Council at the Guggenheim, and many more. Stanley also believes in giving back, which she does by volunteering with NY Cares, among others. Her moto is stay focused, stay motivated, and always be open to meeting great people and embracing the best that New York has to offer.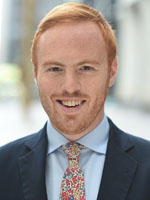 J.J. Stranko is currently deputy head of media relations for McKinsey and Company. Before joining McKinsey, he spent several years doing Latin America-focused work and consulting with organizations across the private and nonprofit sectors, including Facebook, Morgan Stanley, and the Clinton Global Initiative. Stranko has lived and worked across Latin America and was the recipient of a Fulbright-Garcia Robles grant in Mexico City. Stranko is a graduate of Columbia University and SAIS-Johns Hopkins. A prolific writer, his work about Latin America has appeared in the Washington Post, Americas Quarterly Blog, Pittsburgh Post-Gazette, and the Huffington Post.
Pola Thomson is a Chilean-born, NYC-based designer. Since the early 2000s, she has been a fashion pioneer in Latin America, launching two design labels in Santiago and working as a contributing editor and fashion stylist for several magazines. In 2008, she won the Gama Cut Award for Best Fashion Stylist of the Year. Her collections were presented at several runways and tradeshows in Santiago, Panama City, Paris, Vicenza, and New York. In 2011 she showcased her collection at the renowned "Who's Next & Première Classe" show in Paris winning the Femme category and was invited again in January 2012 to exhibit her FW 2012 collection at Who's Next Prêt-à-Porter Paris. El Mercurio recognized her in 2011 as one of the 100 Chilean leaders of the year. In May 2014, the the London-based platform Not Just a Label picked her to present her work in Origin Fair in Vicenza as one of the 100 most exciting emerging designers from the fashion industry. She holds a bachelor's in design with a strong focus in art, aesthetics, and design from Pontificia Universidad Católica de Chile.

Lizzie Wintle is an investment professional at JF Lehman, a New York-based private equity firm with a focus on the aerospace, defense, and naval industries. Prior to her current position, Wintle worked in the Global Industrials Group at Credit Suisse with a focus on chemicals and building products. She graduated cum laude from Vanderbilt University where she received her BA in economics from the College of Arts and Sciences.