Americas Society
Council of the Americas
Uniting opinion leaders to exchange ideas and create solutions to the challenges of the Americas today
Blanca Treviño on the Gender-Quota Debate and Creating a Good Board
Thursday, September 12, 2013

Studies show that having women on boards is a smart business move. The presence of at least one woman on a corporate board reduces bankruptcy risk by 20 percent, reports Quartz. And a 2012 Credit Suisse report found that stocks of companies with female board representation outperformed those of companies without women board members by 26 percent during the six-year period leading up to the study.
Still, a 2012 Alliance for Board Diversity census found that women made up just 20 percent of board members in Fortune 100 companies and just 16.6 percent of Fortune 500 companies.
Blanca Treviño will be a speaker at our next invitation-only Women's Hemispheric Network event on October 11. Learn more.
With female board representation lagging, the use of quotas has become a topic of debate. Norway famously mandated in 2006 that publicly traded companies must have 40 percent female representation on boards, while the European Union is toying with implementing the same quota level for listed companies by 2020.
But many argue that quotas won't solve the core problems causing the lack of female leadership, nor will they help create better boards. Softtek President and CEO Blanca Treviño shared her perspective with the AS/COA Women's Hemispheric Network about how to create a strong board and why quotas don't work: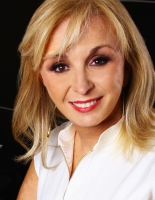 What does a good corporate board look like?
A priority in attracting talent in any area would be just that—seeking talent, the best qualified for the job profile/set requirements. Skillset, experience and personality are three important criteria that help determine one's capability to carry out a particular job. An organization's executive board—in charge of protecting shareholder interests, calculating risks, directing the company through times of crisis or times of financial growth, etc—must be very selective in its election process, and it greatly benefits from diversity: diverse backgrounds, cultures, industries, profiles, and, definitely, gender. Diversity helps in providing a 360-degree view of the world. In terms of how diverse a board should be, there is no one rule; it is entirely up to the goals and aspirations of the organization.
How do you get there?
Before selecting a board, a company needs to define the skills (hard skills and soft skills) it is seeking or specific gaps it is trying to fill. A corporate board and leadership team requires members that are qualified, dedicated, provide guidance, and uphold integrity. The right mix should be identified objectively, such as whether the candidate has experience in "X" years of proven leadership experience, or whether he or she can better help us understand this new target market.
Why don't quotas help?
Quotas are not the solution to increasing female leadership roles or gender diversity on boards, because they create barriers and limitations. If not merit-based, companies and corporate boards run the risk of denying the job to the best person, which in turn could compromise the trust of shareholders. Indeed, we need more women holding leadership roles; however, "promoting" women on the basis of gender is not the way to develop female talent.