Americas Society
Council of the Americas
Uniting opinion leaders to exchange ideas and create solutions to the challenges of the Americas today
Why Protesters in Venezuela Today Should Resist Responding to Violence with Violence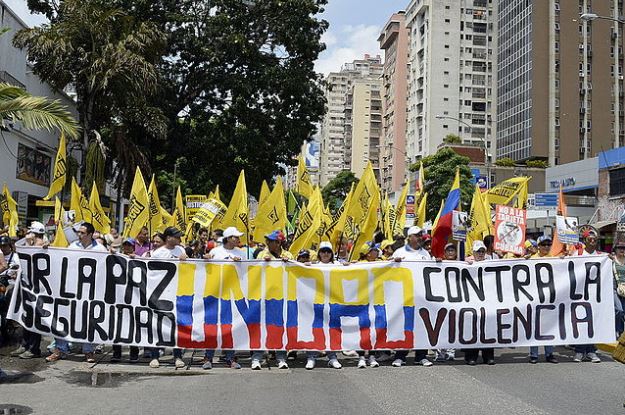 Most Venezuelans taking part in today's "mother of all marches" against President Nicolás Maduro are planning to do so peacefully. Even the country's most outspoken opposition leaders are using the language of nonviolent resistance.
Not everyone is on board. Government security forces have cracked down violently on dissent; regime-backed paramilitary groups attacked marchers and have...
Read this article on the Americas Quarterly website. | Subscribe to AQ.