Americas Society
Council of the Americas
Uniting opinion leaders to exchange ideas and create solutions to the challenges of the Americas today
Why Are Latin America's Right-Wing Governments Struggling?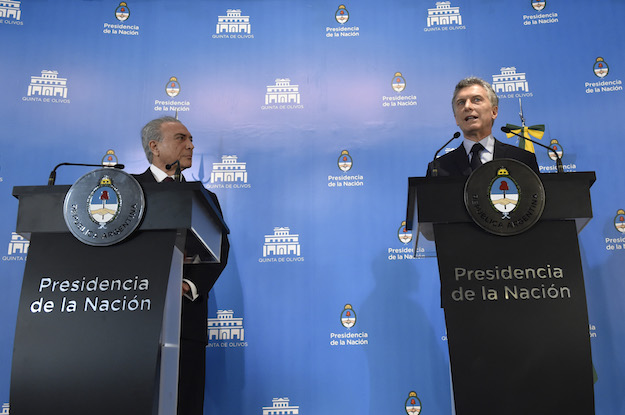 Since the commodity boom ended four years ago, right-wing presidents are becoming the norm in Latin America. But their performance in office has been anything but stellar. Why? And what can these governments do to recover before it's too late?
After a decade in which most countries in Latin America were ruled by left-wing governments, today only Venezuela, Bolivia and Nicaragua neatly fit into that category. In Argentina and Peru, market-friendly candidates Mauricio Macri and Pedro Pablo Kuczynski (PPK) replaced leftist leaders after elections in 2015 and 2016. In Brazil, after the...
Read this article on the Americas Quarterly website. | Subscribe to AQ.