Americas Society
Council of the Americas
Uniting opinion leaders to exchange ideas and create solutions to the challenges of the Americas today
Syrian Refugees in Uruguay Face an Uncertain Future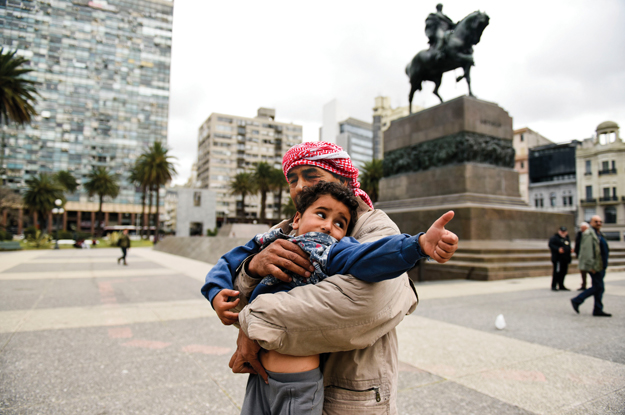 Uruguay's invitation in late 2014 sounded like a dream to the Alshebli family, who had been living in a cramped Lebanon apartment for more than a year since they fled Syria. Not only would all 17 Alsheblis receive asylum, they would also be given a spacious new home and two years of income assistance.
But it didn't take long for a series of cultural and financial shocks to leave them feeling defeated. A year after arriving, family patriarch Merhi Alshebli was still unemployed, his children were struggling to integrate, and he felt trapped. During a meeting with officials to discuss...
Read this article on the Americas Quarterly website. | Subscribe to AQ.