Americas Society
Council of the Americas
Uniting opinion leaders to exchange ideas and create solutions to the challenges of the Americas today
How a New Program Is Cutting the 'Brazil Cost' for São Paulo's Entrepreneurs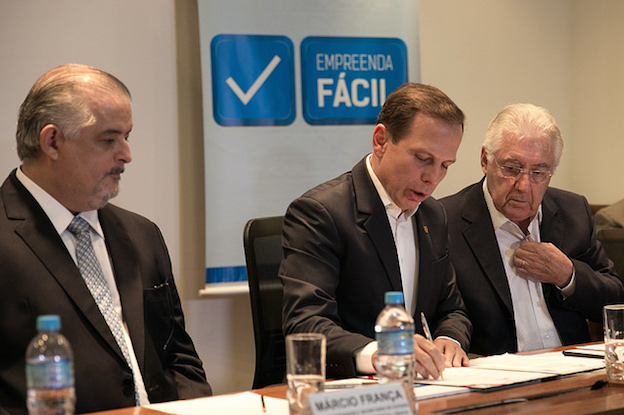 Marcelo Sasso worked in the finance department of a São Paulo advertising firm, and was good at his job. So good, in fact, that friends and acquaintances often came to him for advice. This raised a question: Why not start his own financial administration and consulting company?
For starters, the risks were daunting. The country was facing an economic crisis, and Sasso had a daughter to support. Plus, there was Brazil's infamous for red tape: Opening a business would take him an average of 100 days, according to the World Bank's "Doing Business" study. Brazil ranks 175 out of 190...
Read this article on the Americas Quarterly website. | Subscribe to AQ.